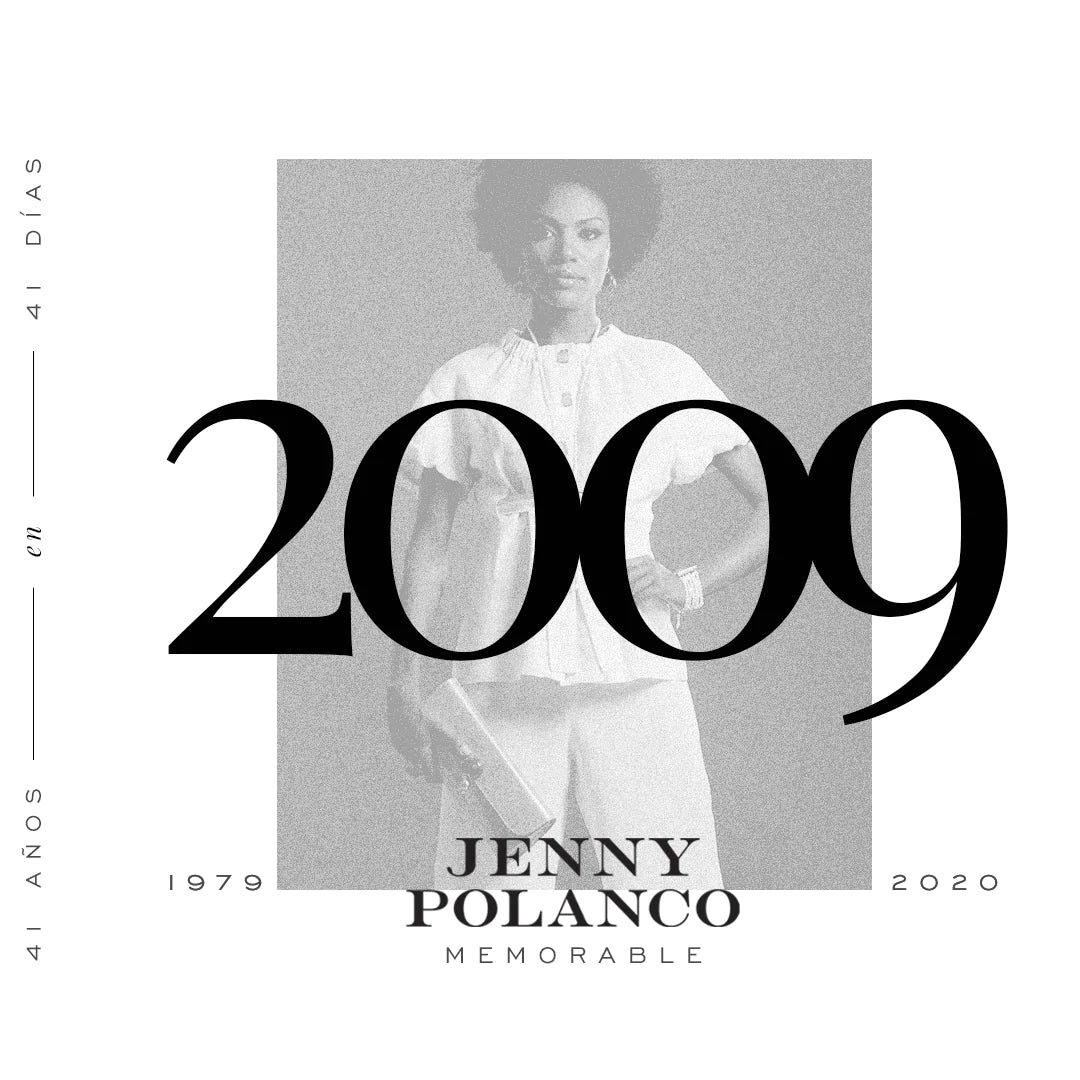 The 2009 resort collection presents designs with a different nuance from the others, called the Wavy Collection, it played with textiles, leather and horn details, blouses with amber buttons. Photographs by Tiziano, model Sal García.
This year the magazine Vanidades INFASHION published an editorial that spoke of the trends of the year, designs with a couture and avant-garde touch, affirming that Dominican fashion talent puts the country on high. A dress and a brocade shirt by Jenny Polanco are used in the editorial to mark the quality of local design.
Jenny has always talked about the democratization of fashion without losing the quality of author fashion. This year he ventured into a real adventure together with JUMBO by developing the Mix and Match collection, women's clothing from the JP brand for JUMBO, pieces that sought to make everyday dressing fun and give importance to the luxury of small details. For this project, Jenny put together a super team: Zibby Rodríguez in design and Confecciones Louardos with mass production..

The success of this Moda JP collection for JUMBO was such that the entire collection was sold out in one week. Thanks to its popularity, it was performed three times in a period of 2 years, becoming a successful reference for Dominican fashion. These collections offered the opportunity to many to enjoy Jenny Polanco fashion, by filling their closet with JP's affordable proposal for JUMBO. Another one of Jenny's dreams comes true.