The brand
An ode to the Caribbean's magical treasures, Jenny Polanco is a lifestyle brand that honors the craftsmanship of the Dominican Republic and the beauty of its people. The house has become a design legend synonymous with its timeless source of inspiration, its homeland. Amber and linen, the insignia of the house, exalt local crafts and materials in a distinctive manner iconic to the brand. The amalgam of traditional elements and Dominican themes are symbolic of a profound admiration for cultural heritage. Every piece created is a testament to the soulful essence and superior talent of the region's master artisans.
Established in 1979, Jenny Polanco changed the course of fashion in the region encouraged by a simple notion, to dress women according to the environment they lived in. Jenny Polanco's tailored attitude and sophisticated sentimentality, allows women to dress confidently and comfortably. True to femininity and functionality, its signature style is evocative of Caribbean elegance and laidback luxury. Distinctively wearable silhouettes in an effortless blend of luxe and casual that became instant classics. Versatile sets made to elevate any occasion, holidays alike, define its ultimate tropical feminine spirit. From resort to loungewear, and home décor, its handmade collections are inspired by wondrous folkloric tales of art, music, everyday affairs, and statement occasions.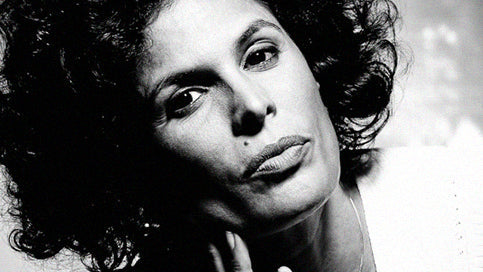 Our designer; Jenny Polanco
For many, she was renowned for her successful career and runway shows. However, behind her talent was a woman who was driven by family, stability, motherhood, and friendship; all aspects of her life played a vital role in her endeavors. She was an avid world traveler and art connoisseur; whenever she needed inspiration, she would turn to art. Jenny was passionate, free-spirited, and open-hearted. Her charming nature irradiated warmth and hospitality. Characterized by conviction, her accomplishments stemmed from making all decisions from the heart, whether they were personal or career oriented. In Jenny Polanco's words, if you love what you do unconditionally, therein is the success of everything in life.
History
Jenny Altagracia Polanco de León was born in Santo Domingo, Dominican Republic in 1958. As a child, Jenny's mom would make all her clothes, prompting her to make better use of the fabrics to suit her taste. She recognized the need for garments suitable for the environment she lived in. A skillset that came naturally to her; having her mother pass down her expertise in sewing, weaving, and embroidering, in addition to an intuitive knowledge of fabrics.
She envisioned opening a store in a touristic center and creating souvenirs that would reflect the splendor of her country. Being an entrepreneur and revolutionary at heart, her dream was to promote and transcend local craftsmanship beyond the Dominican Republic. In 1979, her dream materialized, Jenny Polanco inaugurated her first boutique, Jaez, located in the prestigious Sheraton Hotel. Her first exhibition in 1981 marked the debut of the region's new fashion era. Her collections adapted international fashion to apparels suitable for the tropical weather that characterized the local lifestyle. In 1986, with multiple boutiques around the country and promising success, she decided to name all of them Jenny Polanco Boutique, reinforcing the value behind her name. By exalting the nation's culture and beauty, she positioned herself on the road to conquer the fashion world.
After honing a Caribbean savoir-faire for over four decades, the inimitable tastemaker, art collector, and eponymous designer, Jenny Polanco, established herself as a true emblem of the region. Her legacy continues to be modern yet always consistent with a worldly point of view. Fashion is Jenny Polanco's heritage, yet the Dominican Republic was always her true passion.