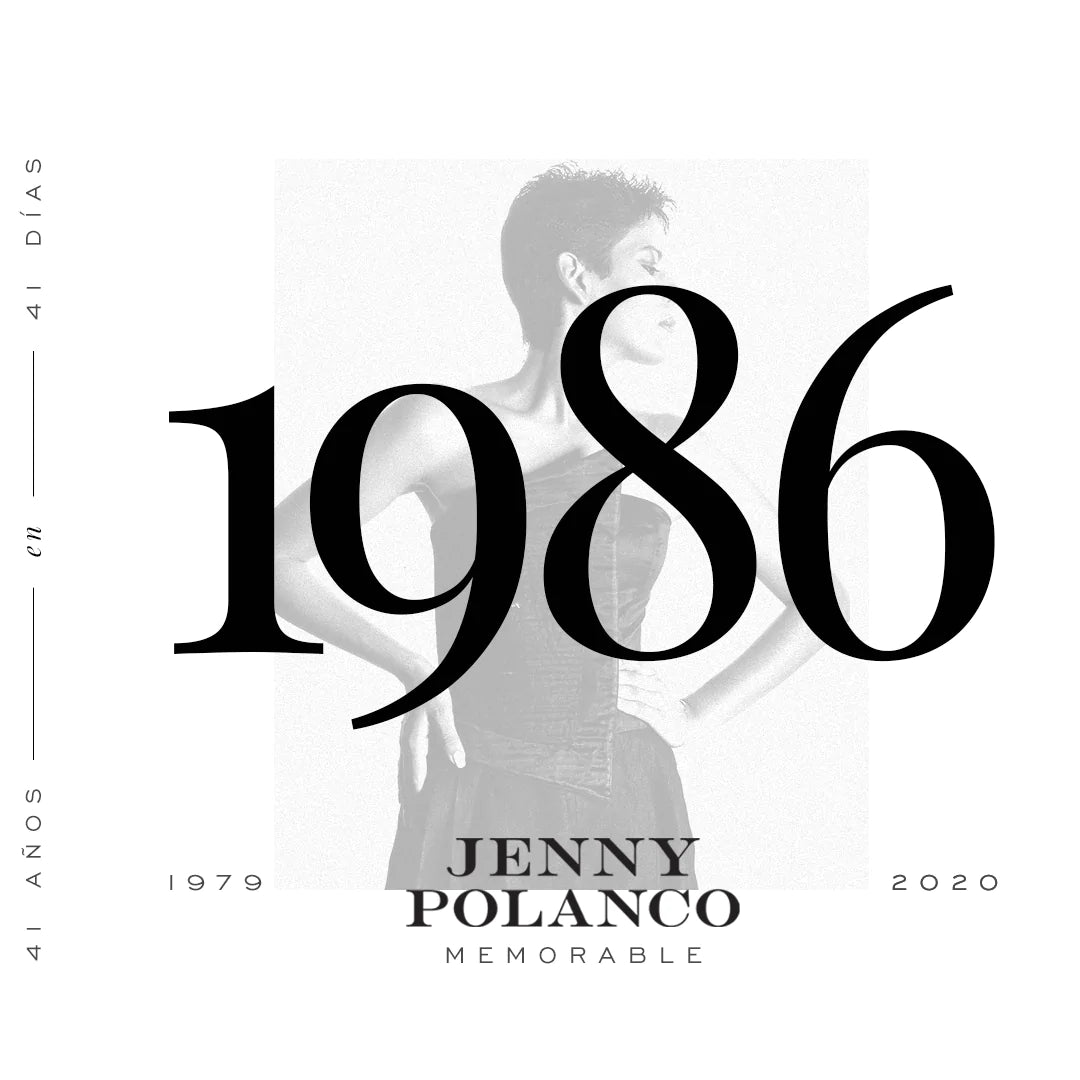 She decides that all her stores bear her name, so Jaez Boutique is also renamed Jenny Polanco Boutique, giving her brand greater strength and value. It assumes more properly its identity in the work of designer fashion, introducing the term Ready to Wear to identify its style, emphasizing the stylization of the figure, framing an inverted triangle and accentuating femininity in its own way.
Seeing the elegance and subtlety of linen, we would not imagine how revolutionary it was when Jenny used it to break with what was established in her beginnings. From that traditionally rigid fashion and in heavy fabrics to a new type of texture: Linen that is completely smooth converts it into a minimally wrinkled texture through parallel seams that fill certain spaces. Listín Diario report by Jacqueline Ventura, April 29, 1986.86.
Jenny closes the year with a parade that marked her career on the catwalks. Supported by her great friend Anita Messina in logistics, they managed to carry out an event in which constancy in her work began to be strengthened. The presence of the Vice President of the Republic Carlos Morales Troncoso and his wife Luisa de Morales, among other personalities, revealed the support and respect that he has always received from Santo Domingo society.

"The collection is called Wraps and includes 80 designs that range from a sport line made of neek (knitted fabric) in white, a line of linen with organdy details, to a dramatic line of high-end clothing, which will introduce a new line of belts manufactured by the company. Fiori and designed by herself. Listin Diario report, November 30, 1986.986.